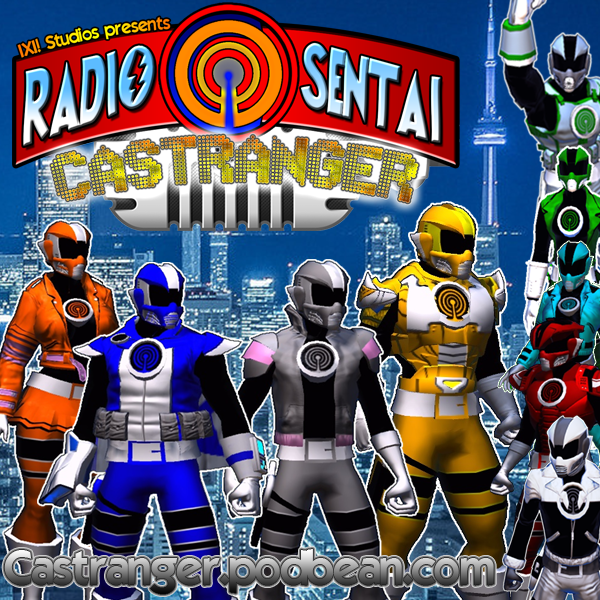 A squad of geeks armed with opinions and attitudes assemble every week to offer their unique blend of reactive comedy, seasoned critique, and thoughtful theorycraft after watching the weekly episodes of the Japanese tokusatsu superhero shows Kamen Rider and Super Sentai.
Episodes
Saturday Jan 17, 2015
Saturday Jan 17, 2015
Our first Skype guest, the legendary Crunchman, finally joins us for this week's Castranger! In Drive, Shijima Gou aka Kamen Rider Mach becomes Peter Parker, and meanwhile, the ToQger megazord invades the Kureshima family mansion. Then we talk about the ToQger Galaxy Line SOS movie, aka the Train Bitch From Outer Space. 
Required Viewing: 
Kamen Rider Drive 13, Ressha Sentai ToQger 43, 
Ressha Sentai ToQger The Movie: Galaxy Line SOS