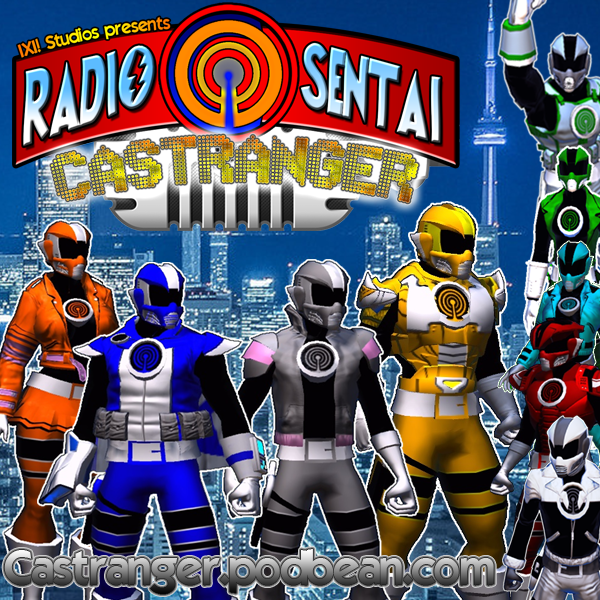 A squad of geeks armed with opinions and attitudes assemble every week to offer their unique blend of reactive comedy, seasoned critique, and thoughtful theorycraft after watching the weekly episodes of the Japanese tokusatsu superhero shows Kamen Rider and Super Sentai.
Episodes
Saturday Mar 21, 2020
Saturday Mar 21, 2020
Four Fifths of Castranger come at you this week. We discuss how a robot's flagrant lack of self-preservation saves lives, how the Kiramagers manage to cram both an "I shouldn't be the leader" and the "I have a life, I don't have time to be a ranger" plots into a single episode pretty effectively, and strap in because our feature topic this week is another wacky Showa series. Yes, it's that one with the blonde wig, and HOO boy does it get nuts. 
Casters Present:  Blue Gray Gold Orange 
Show Notes: https://www.patreon.com/posts/35112539
Required Viewing: Kamen Rider Zero-One 27, 
Mashin Sentai Kiramager 2, 
Battle Fever J 1-3 
YouTube Version: [youtube=http://www.youtube.com/watch?v=1oMKqPU4qvE]
Feed the Castrangers and get $5 off your first order with SkipTheDishes! https://www.skipthedishes.com/r/6YaJc65HKg