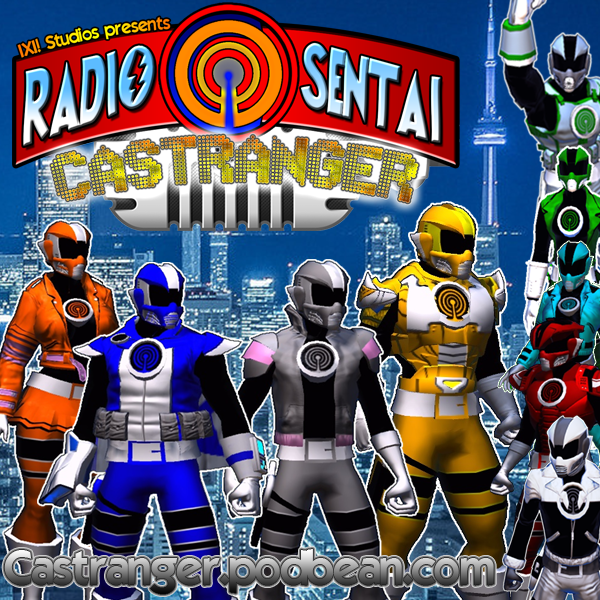 A squad of geeks armed with opinions and attitudes assemble every week to offer their unique blend of reactive comedy, seasoned critique, and thoughtful theorycraft after watching the weekly episodes of the Japanese tokusatsu superhero shows Kamen Rider and Super Sentai.
Episodes
Saturday Apr 15, 2023
Saturday Apr 15, 2023
This week's news includes some more retroactive Nouto names, Ichi gets ultimate vindication on Not!Kaito, discussing Neon's tragic backstory some more as well as Kyuun's tsundere tendencies, a lengthy and thorough session of theorycrafting after Racules's bullcrap in this week's Kingohger, and a Metal Hero from the 80s that TOTALLY IS NOT STAR WARS, YOU GUYS. AT ALL. 
Casters Present:  Blue Gray Ultra Orange Green 
Show Notes: https://www.patreon.com/posts/81538786
Required Viewing: Kamen Rider Geats 30, 
Ohsama Sentai Kingohger 6, 
Kyojū Tokusō Juspion 1 

Watch on YouTube: https://www.youtube.com/watch?v=_SozAs7BGqc
Feed the Castrangers and get $5 off your first order with SkipTheDishes!
https://www.skipthedishes.com/r/6YaJc65HKg