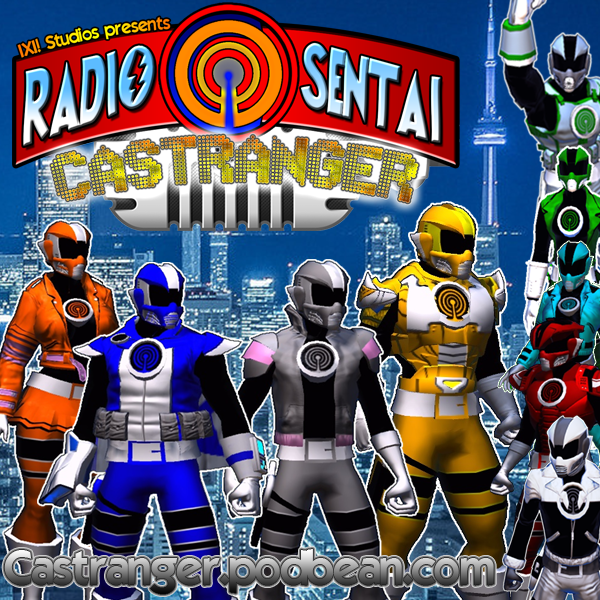 A squad of geeks armed with opinions and attitudes assemble every week to offer their unique blend of reactive comedy, seasoned critique, and thoughtful theorycraft after watching the weekly episodes of the Japanese tokusatsu superhero shows Kamen Rider and Super Sentai.
Episodes
Saturday May 27, 2023
Saturday May 27, 2023
This week on Castranger, Cel is here in Lane's place. We discuss Keiwa and Sara finally resolving this game of  protecting each other, Geats and Buffa have some fun teamup moments, and Keybladefish finally goes down. Kingohger gives us the debut of SpiderKumonos, as well as illustrating just how hard it is for Jerami to get to the fucking point of his own origin story. Finally, our feature topic is an anime MEtal Hero OVA from the late 80s, and uhhh wow is this dated. 
Casters Present:  Blue Ultra Orange Green North 
Show Notes: https://www.patreon.com/posts/83615931
Required Viewing: Kamen Rider Geats 36, 
Ohsama Sentai Kingohger 12, 
Gakuen Tokusou Hikaruon 
Watch on YouTube: https://www.youtube.com/watch?v=vTIZv4wDPNA
Feed the Castrangers and get $5 off your first order with SkipTheDishes!
https://www.skipthedishes.com/r/6YaJc65HKg