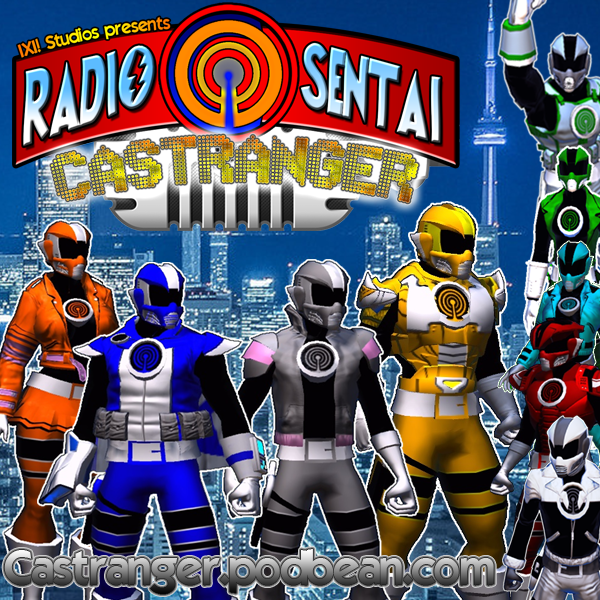 A squad of geeks armed with opinions and attitudes assemble every week to offer their unique blend of reactive comedy, seasoned critique, and thoughtful theorycraft after watching the weekly episodes of the Japanese tokusatsu superhero shows Kamen Rider and Super Sentai.
Episodes
Saturday Feb 14, 2015
Saturday Feb 14, 2015
Black Caster steps out and Silver Caster takes his space this week. We talk about the reveals of ToQ-Zet aka ToQ-Nanago, Kamen Rider Yongo, Drive Type Formula gets spy-shotted, Dead Heat Mach's debut and Fourze reference, Rinna gets creepier, and Professor Harley Hendrickson shows up to delight everyone but not do much. Meanwhile ToQ-Ichigo railguns a sword, the Castle Terminal comes to life, a train tries to run Zet over, and Akira knows about yubikiri. THEN we talk about the first episode of a Korean CGI animated tokusatsuesque series called Mini Force that takes Hello Kitty rejects and has them transform into Faiz-era Power Rangers. Also, Kiriko becomes Mach, and Helheim infects Africa. 
Required Viewing: 
Kamen Rider Drive 17, 
Ressha Sentai ToQger 46, 
MiniForce 1 (Korean animated series)